I'm announcing my new album "The Wayback Machine," which is subtitled "songs from the birth of jazz & blues." It is my take on eleven songs from nearly a century ago when jazz and blues was new, records were new and radio was just being born. One hundred years ago the piano was the entertainment center in many homes, and piano music reigned supreme!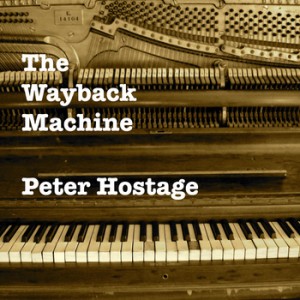 Three of the eleven songs are just me and my piano, the rest are full band treatments with bass, drums, guitar and Hammond organ. I played all of the instruments for this album, while I was the recording engineer. I also mixed and mastered the tracks.
I've included some New Orleans style arrangements, because I can't help it! "Lil' Liza Jane" is a folk song with a N.O. groove, "'Way Down Yonder in New Orleans" is rockin' and "Jelly Roll Blues" is just as the self titled "inventor of jazz, " Jelly Roll Morton, wrote it.
"Limehouse Blues" and "Avalon" are stride numbers, "Down by the Riverside" has a funky feel, like the Crusaders, "St. Louis Blues" is my "tribute" to the great blues pianist Pete Johnson and "Careless Love"  is inspired by Brother Ray Charles. Two songs from the early years of the Great American Songbook "The World is Waiting for the Sunrise" and "Look for the Silver Lining" feature guitar solos.  "The World.." swings and "Silver Lining" has a bossa/funk feel. The last song on the album is "Deep River," a traditional gospel hymn with a very laid-back mellow funk groove.
Well, that's a quick overview. You can listen here:
http://peterhostagemusic.com/discography/the-wayback-machine/
Let me know what you think!