I found a reference to this on the web…
Here it is, lifted from Wikipedia: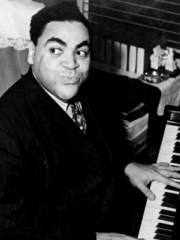 His playing once put him at risk of injury. Waller was kidnapped in Chicago leaving a performance in 1926. Four men bundled him into a car and took him to the Hawthorne Inn, owned by Al Capone. Waller was ordered inside the building, and found a party in full swing. Gun to his back, he was pushed towards a piano, and told to play. A terrified Waller realized he was the "surprise guest" at Capone's birthday party, and took comfort that the gangsters didn't intend to kill him. According to rumor, Waller played for three days. When he left the Hawthorne Inn, he was very drunk, extremely tired, and had earned thousands of dollars in cash from Capone and other party-goers as tips.[2]